HasLab Jabba's Sail Barge Update #2
HasLab Insider / Published: August 1, 2018
Star Wars fans,

In this update, we're taking you behind the scenes to see more of the exciting deco and detailing of the barge.

Below you can see the film references from Star Wars: Return of the Jedi that were used as a basis for creating the interior and exterior details of the ship. To the left of these reference images, you can see the exploded barge model and the different colors and glosses used for each section.
View the mold and paint specifications for the barge and how we've brought some of the smaller details of the ship to life.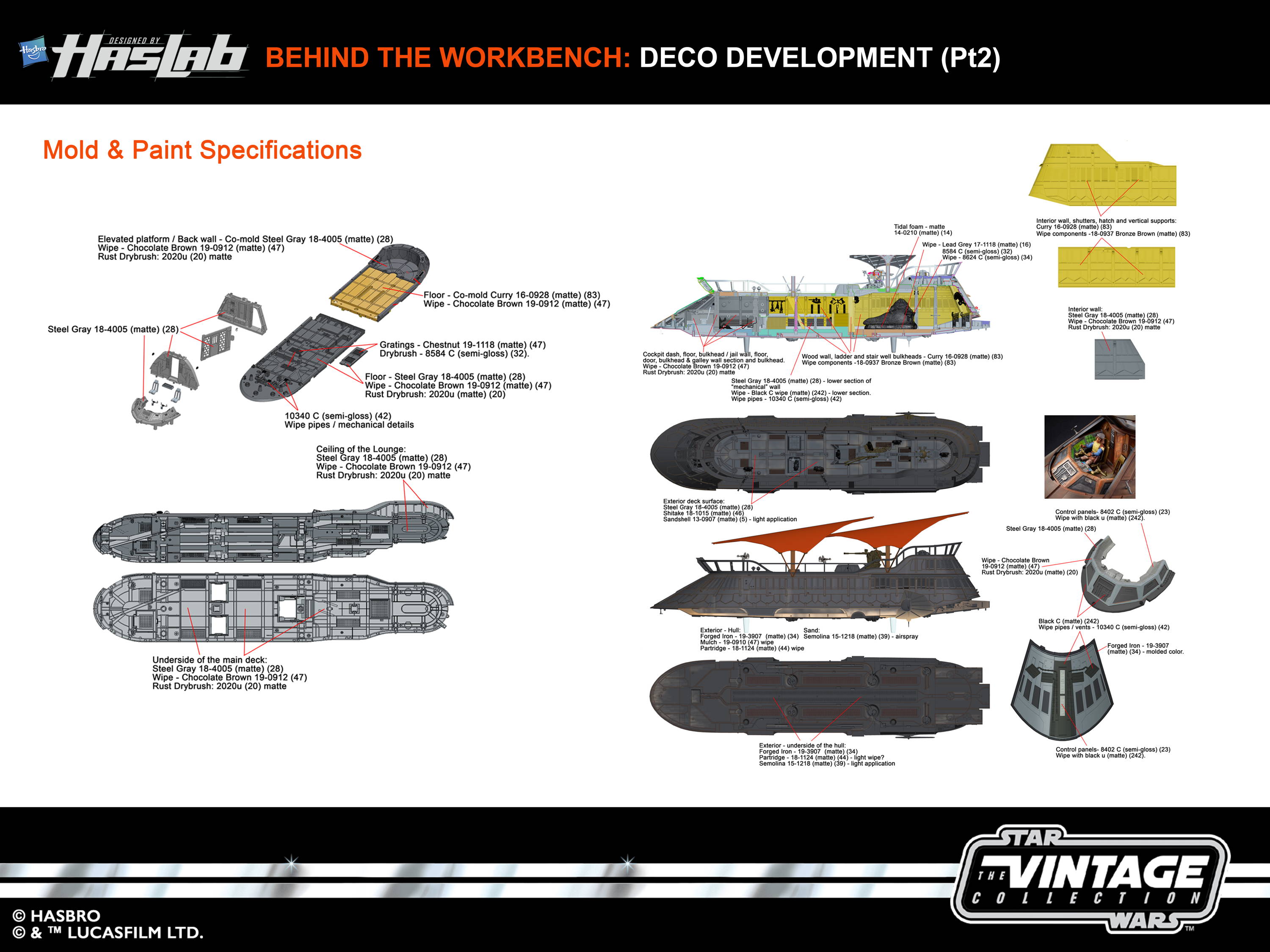 ---
Then zoom in and explore the inspiration behind some of the barge's smaller details. With a ship of this size, the opportunity to develop these minute details is vast - and no detail has gone unnoticed.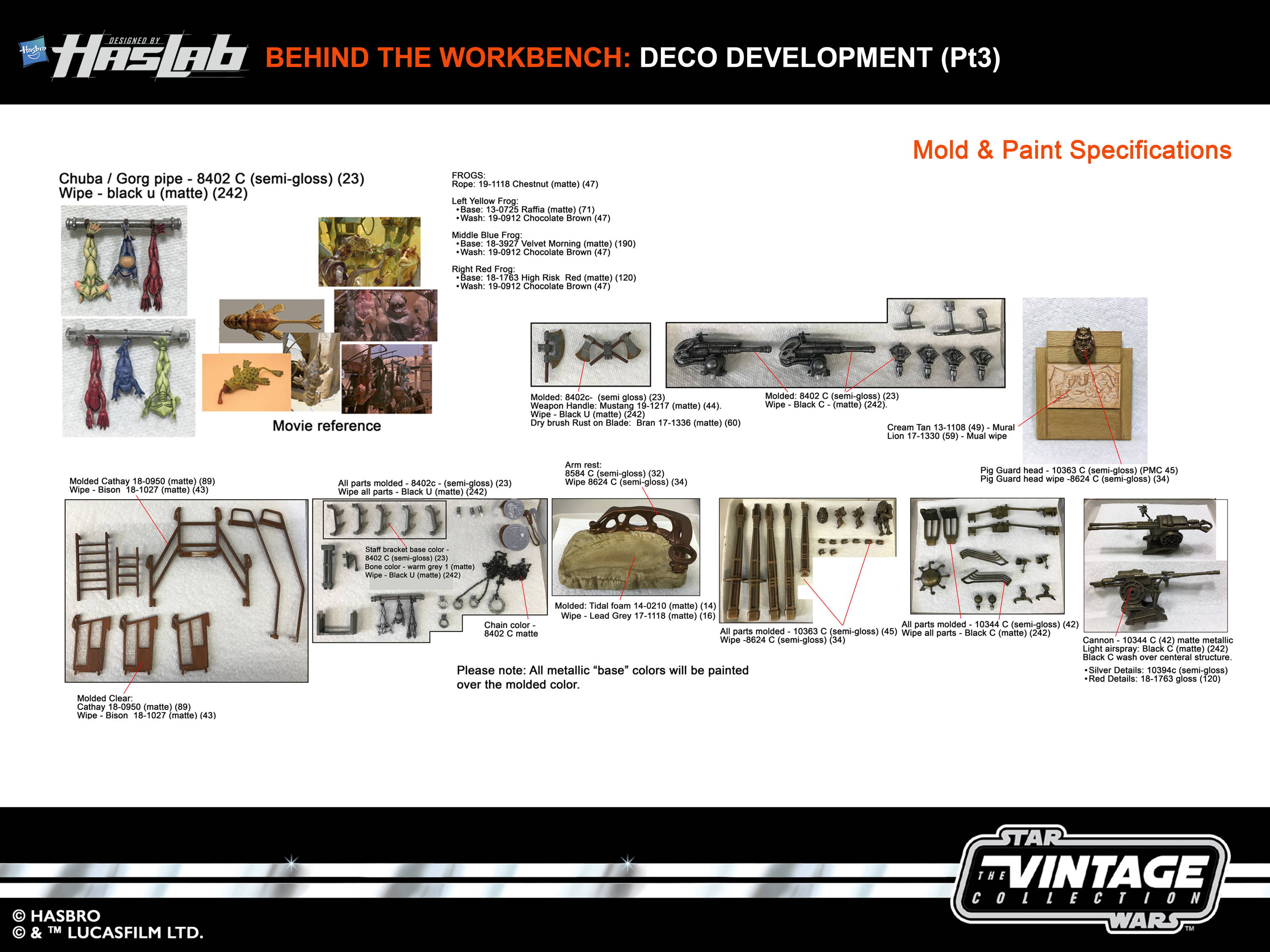 ---
Making Jabba's sail barge as authentic as possible has been a high priority for us from the start. To meet this promise, we actually printed a 3D, 12-inch model cross-section for our early discussions with Lucasfilm that let us see how the colors would work together. This helped us decide which elements of the barge would be wood versus metal, rusty versus clean, etc.

Check out this video and two visuals out for an inside look at the color and paint choices for the barge.
---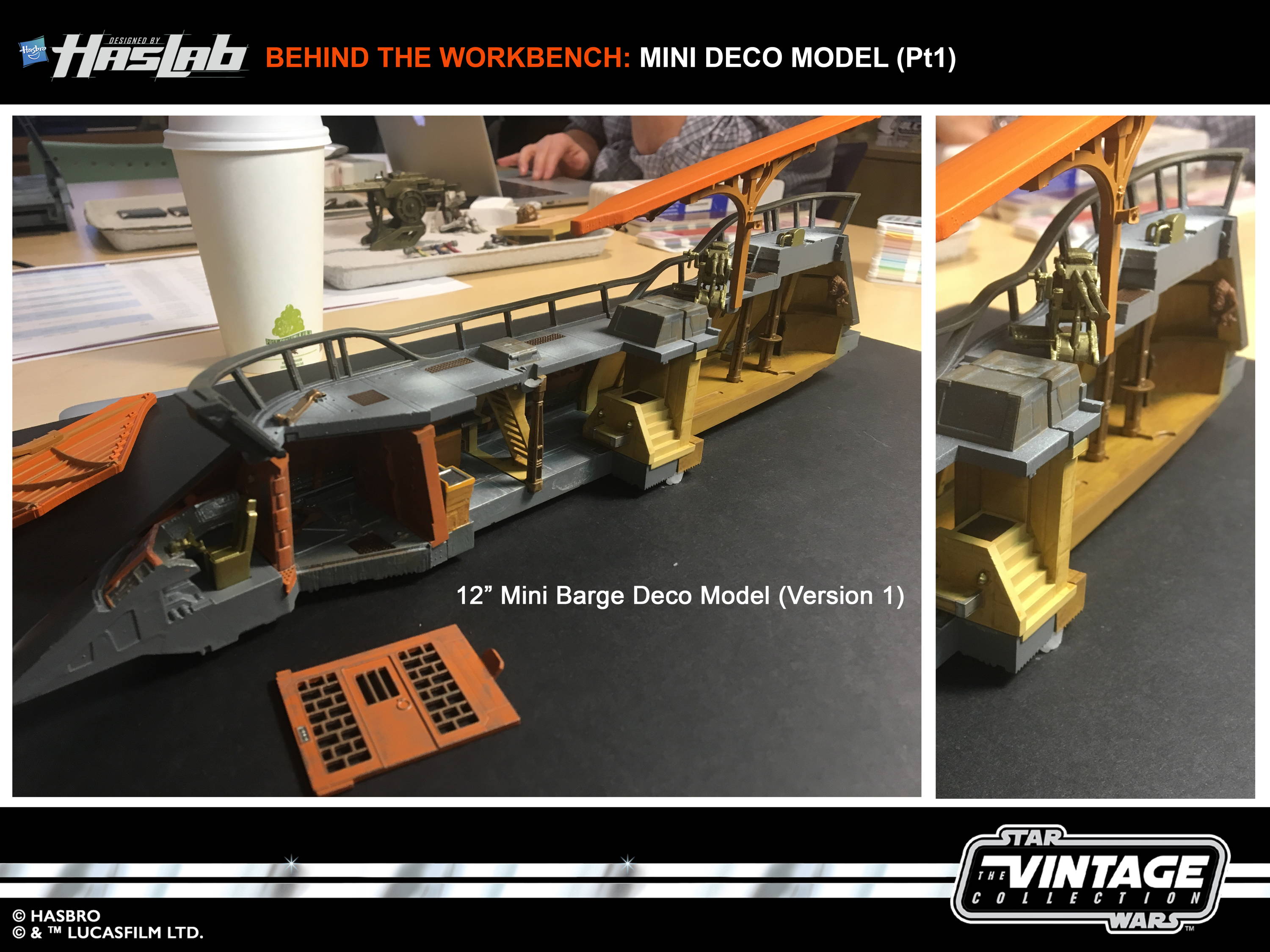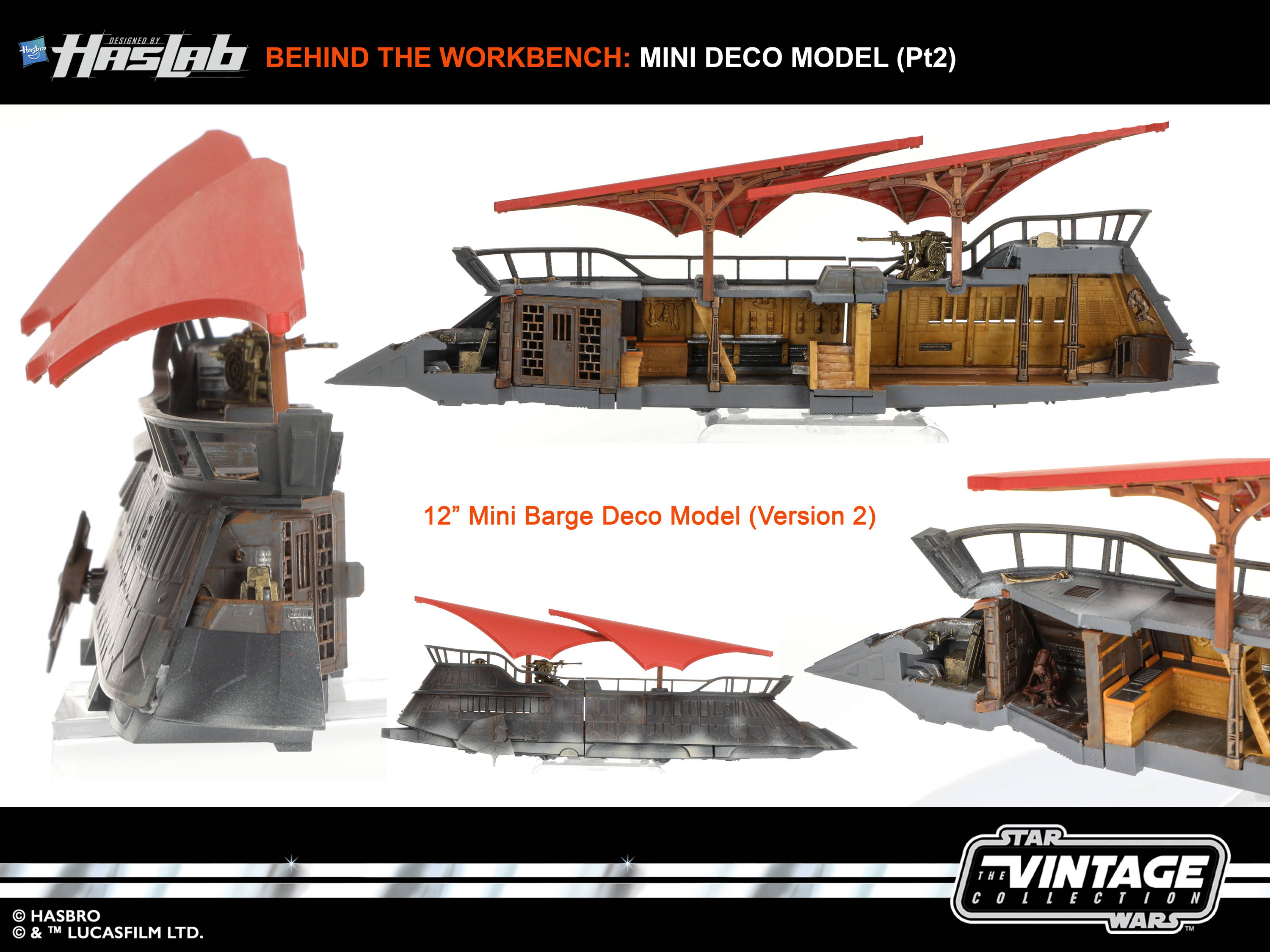 ---
Of course, what would Jabba's sail barge be without its iconic sails? We went through several renditions of the sails before landing on our current design, pictured below, which features soft goods sails and a strong plastic rigging system for ultimate support.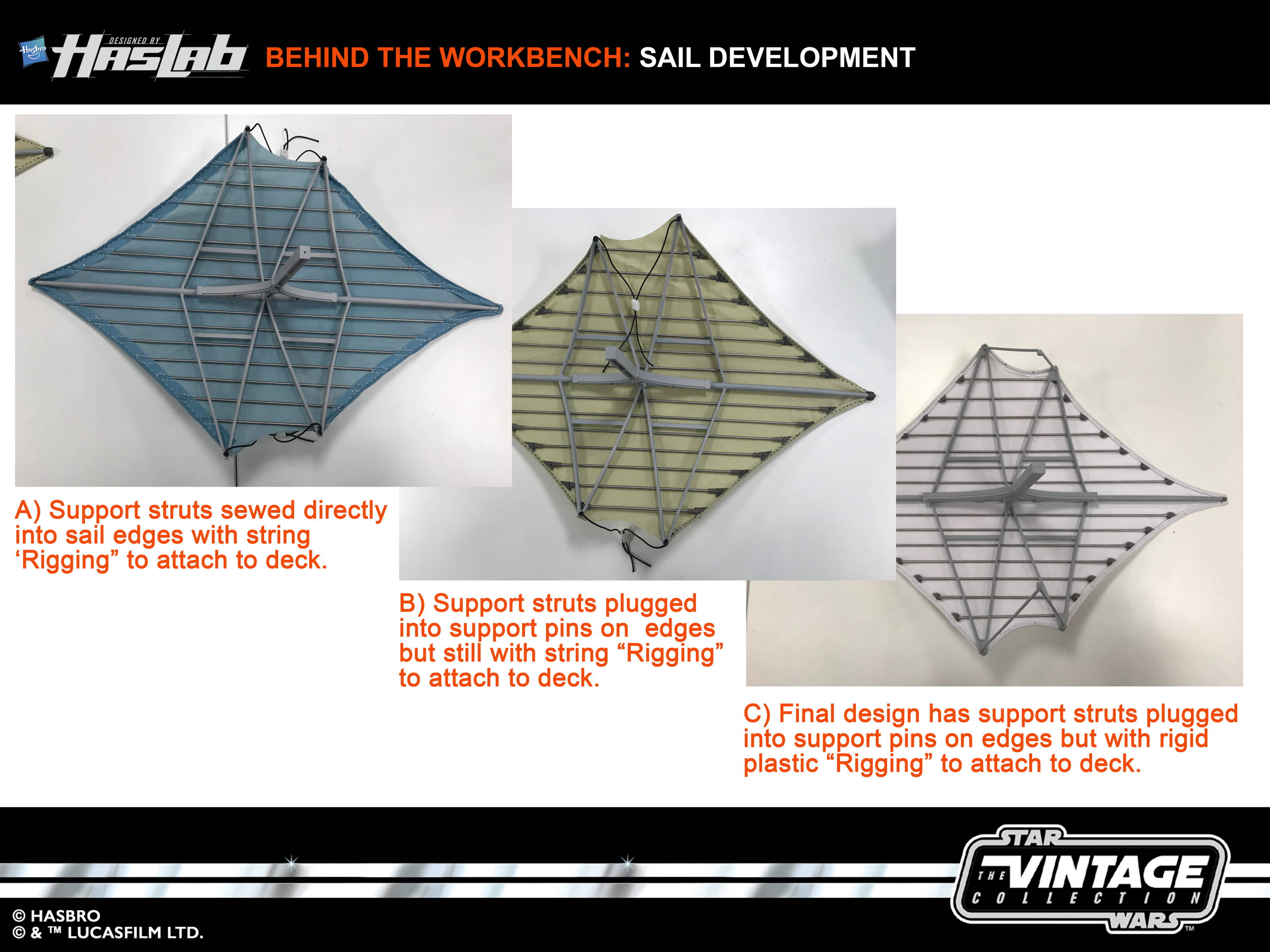 Be on the lookout for the next HasLab Insider Report later this summer, but until then: sail on!

And as always, May the Force be with you!