HasLab Jabba's Sail Barge Update #4
HasLab Insider / Published: October 19, 2018
Star Wars fans,

We're excited to bring you a behind-the-scenes look at packaging development for the barge, including the process of placing the barge in a diorama set that includes over 900(!) pounds of sand - sorry, Anakin.

As we set out to design the packaging, we referenced the original Kenner Ewok Village playset box. However, due to the size of the box and the detail of the model, we decided to eliminate the additional panel of inset illustrations in order to include more photography highlighting various features of the barge.

Below, check out the mood boards for design inspiration for the front panel, back panel, and the top and bottom panels.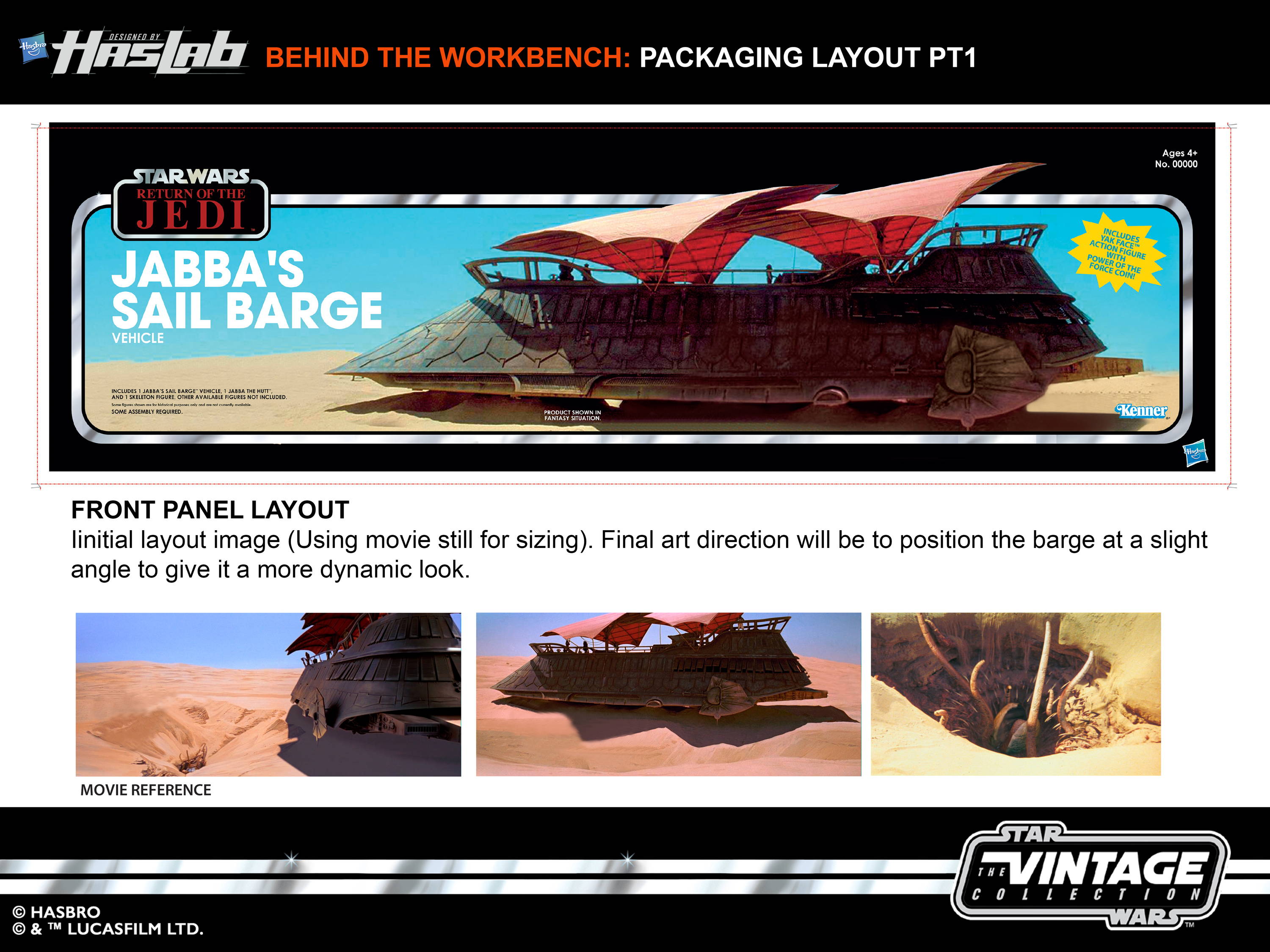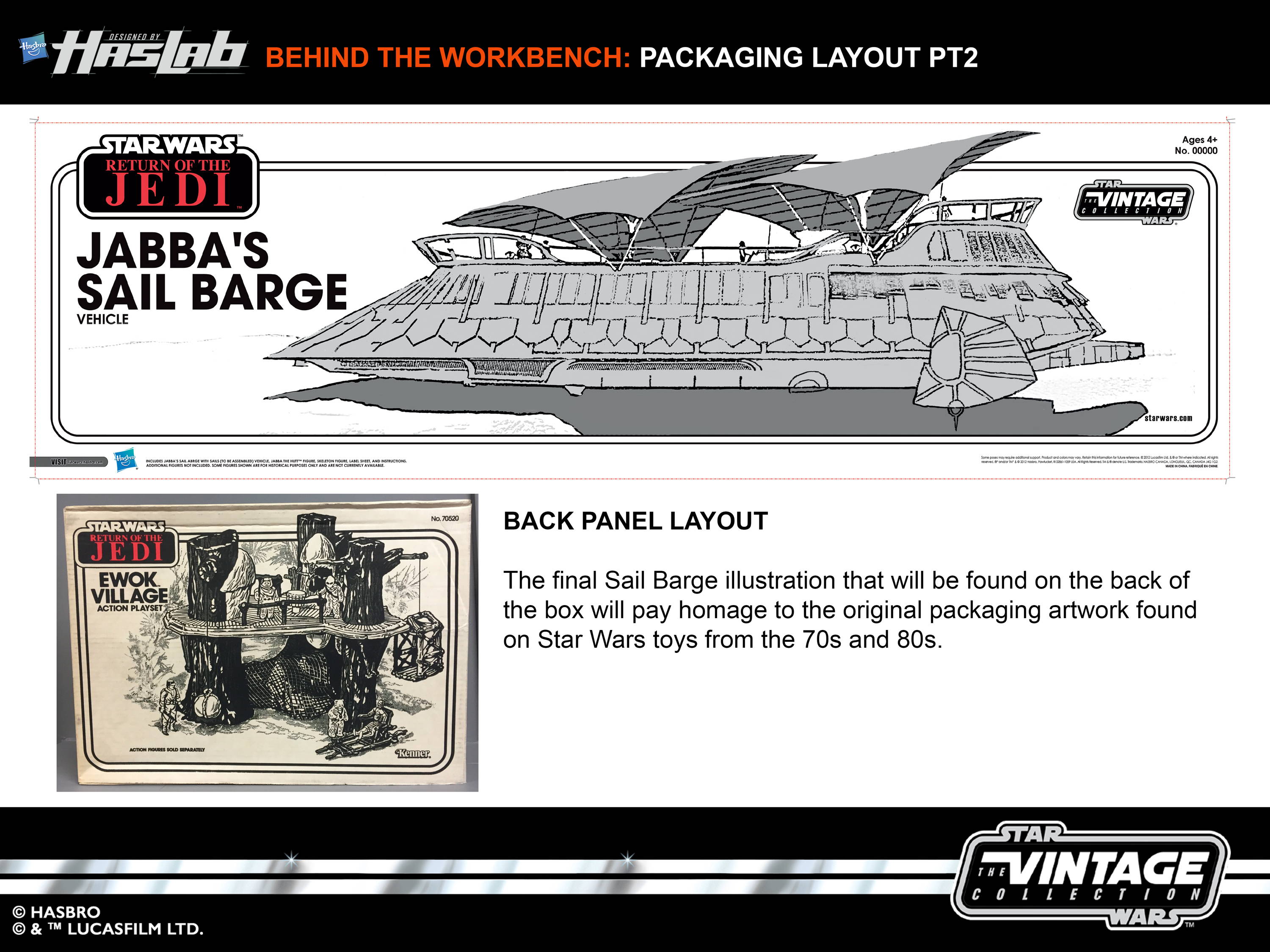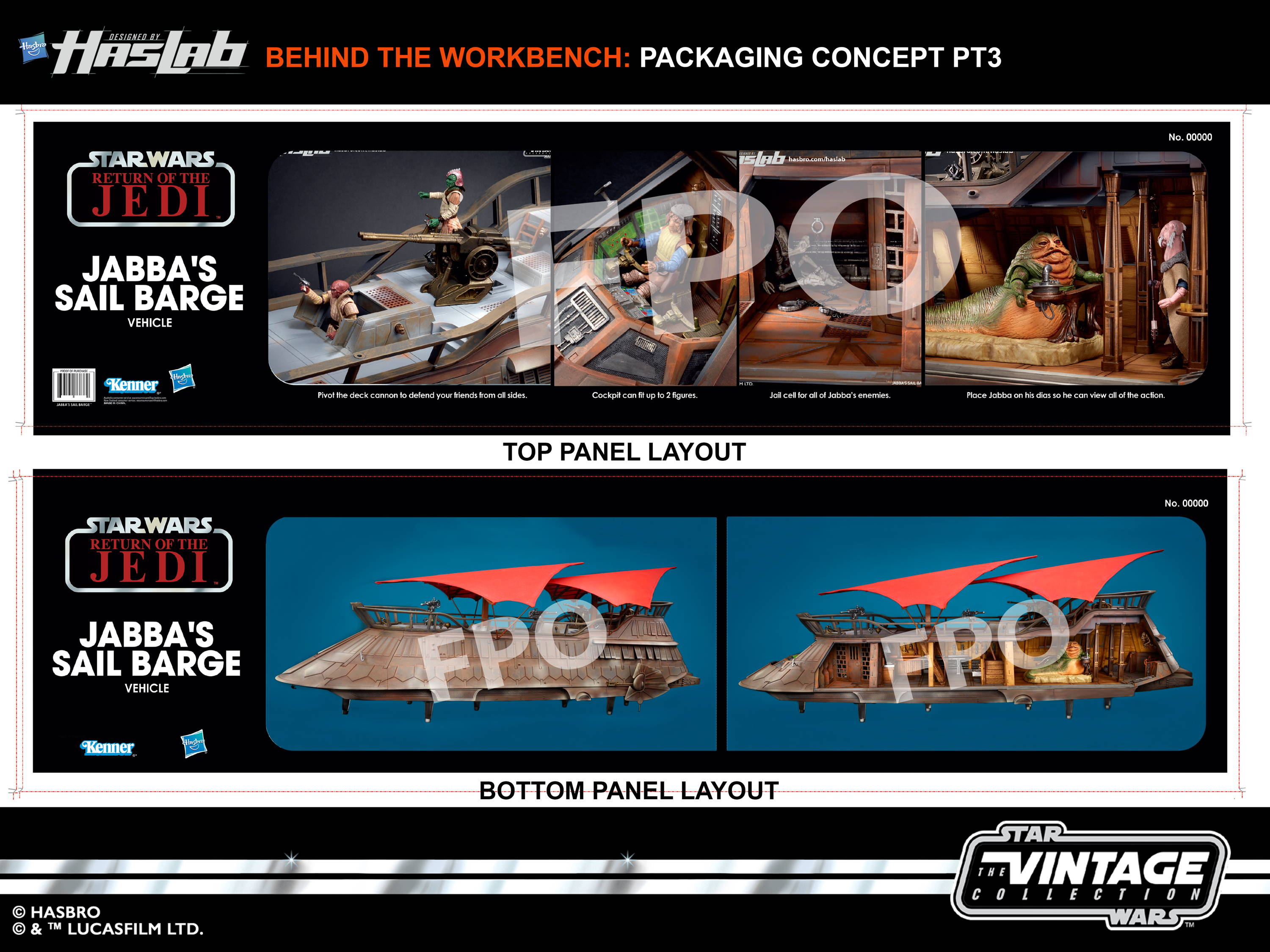 ---
To capture all of the photographs we needed for the package, we first needed to steer the barge on its inaugural voyage through the halls of Hasbro, from the model shop to the photo studio. In the time-lapse video below, you can see the barge's journey, as well as the building of the photoshoot set. The set included three different varieties of sand for coloring effect and a specially designed tentacled Sarlacc. Ultimately, we ended up with three different images of the full barge: one with the Sarlacc tentacles, one without the Sarlacc tentacles, and one at less of an angle.
---
Not to be overlooked, the Sarlacc set piece was a beast in and of itself. As you can see in the image below, each tentacle was molded separately and contained a wire that allowed us to bend them into position.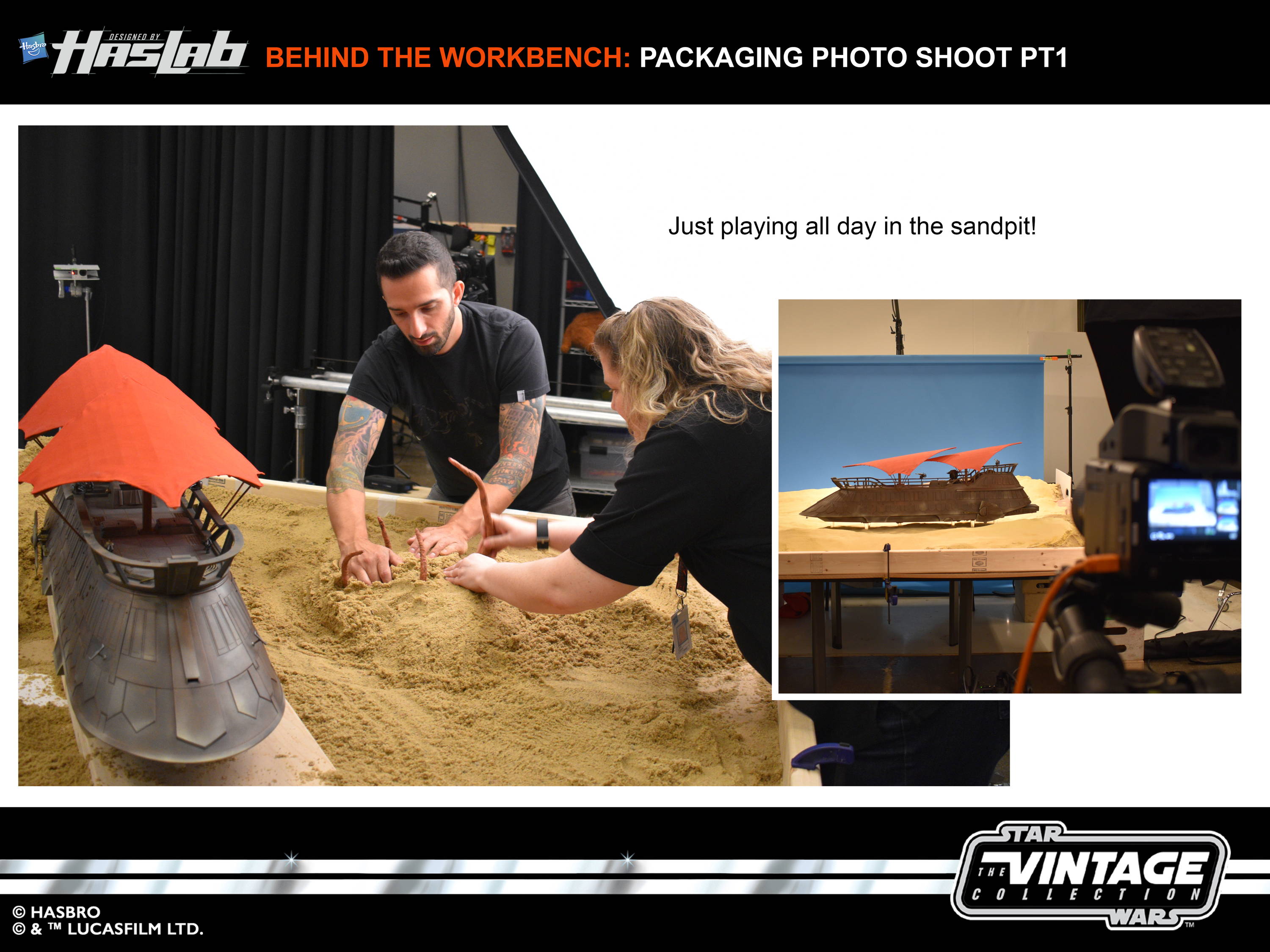 ---
Of course, Star Wars expert Mark Boudreaux wasn't far from the set during our session. Below you can see him opening the shutters of the barge to get the full effect.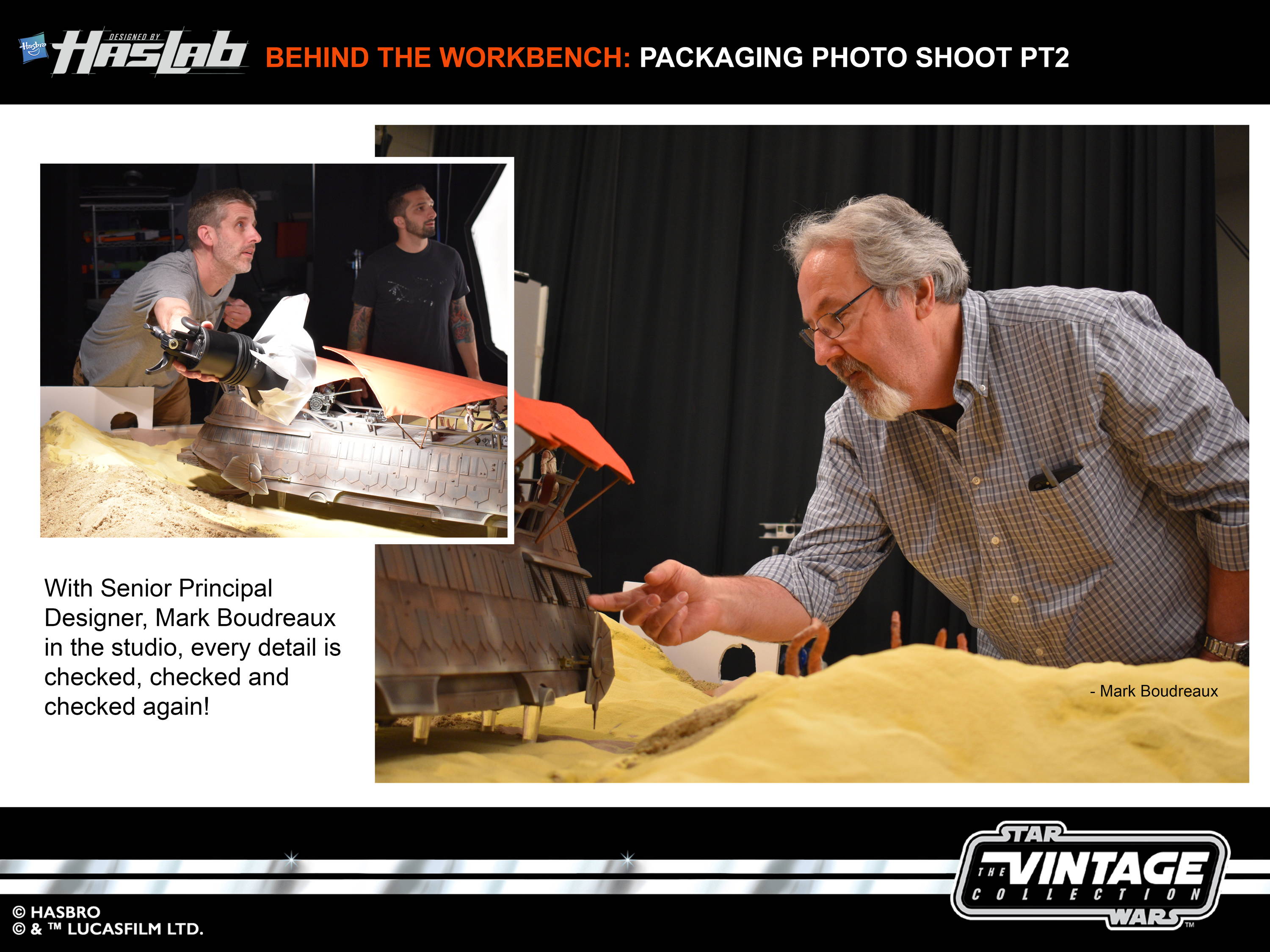 ---
But what would Jabba's Sail Barge be without Jabba's court of denizens? In the image below, see the lucky characters that made the photoshoot cut.
---
Like they say in the business, that's a wrap. Check back for our next HasLab Insider update and as always, May the Force be with you!