HasLab Jabba's Sail Barge Update #5
HasLab Insider / Published: December 21, 2018
Star Wars fans,

The holiday season is upon us and 2018 is preparing to make the jump to hyperspace. But before the year gets away, we're excited to share one more update on Jabba's Sail Barge!

We've reached the stage where parts are being produced at the factory and paint is being applied, as the talented artists on the production line perfect the spray masks, washes, and wipes that will give Jabba's Sail Barge that unique Star Wars "lived-in" look.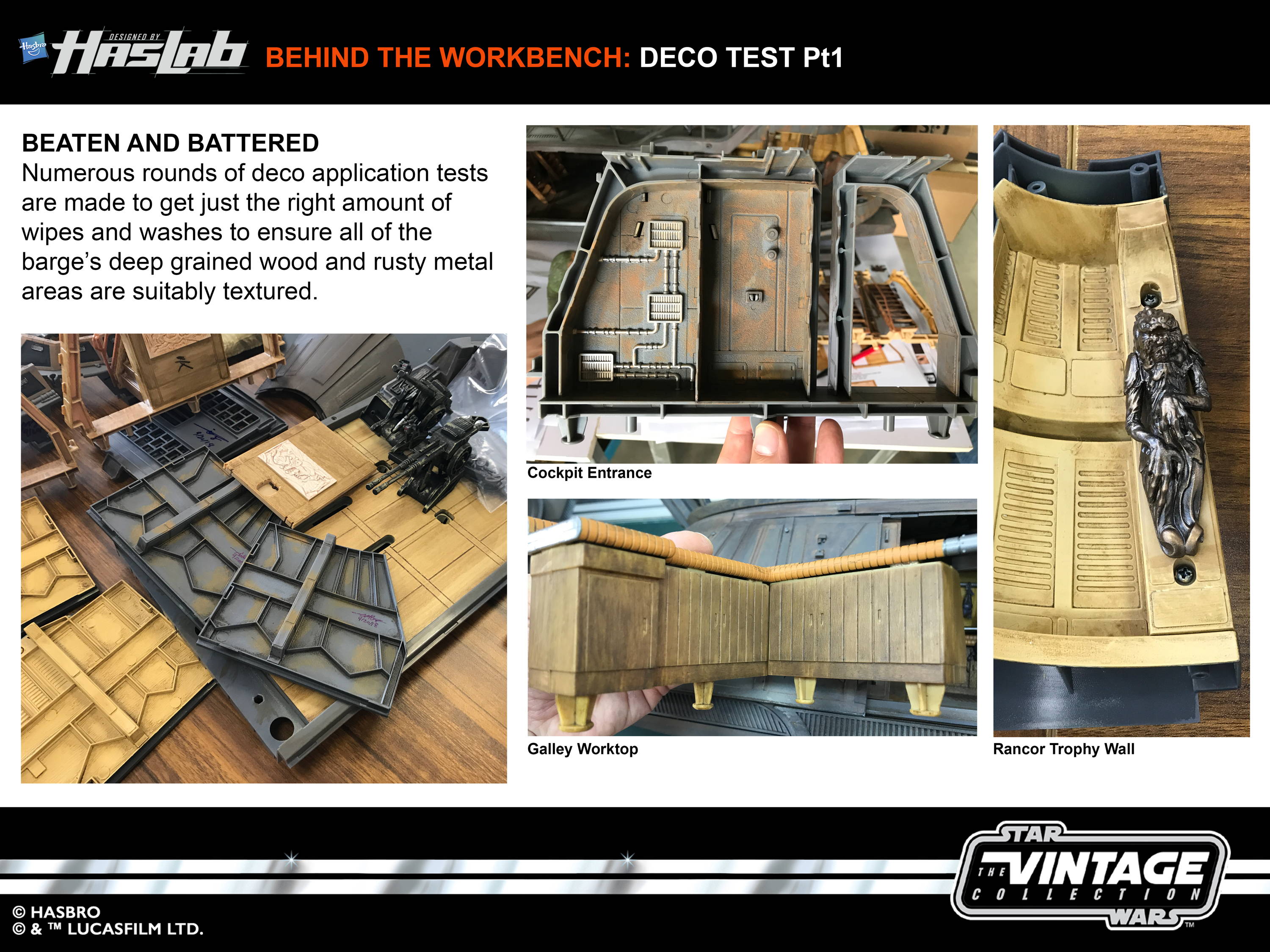 ---
We are also assembling a small number of factory-made barges as tests to make sure that all manufactured parts fit and act the way we expect them to. This is called the "engineering pilot", which gives us our first glimpse at what the final product will actually look and feel like. Check these out below!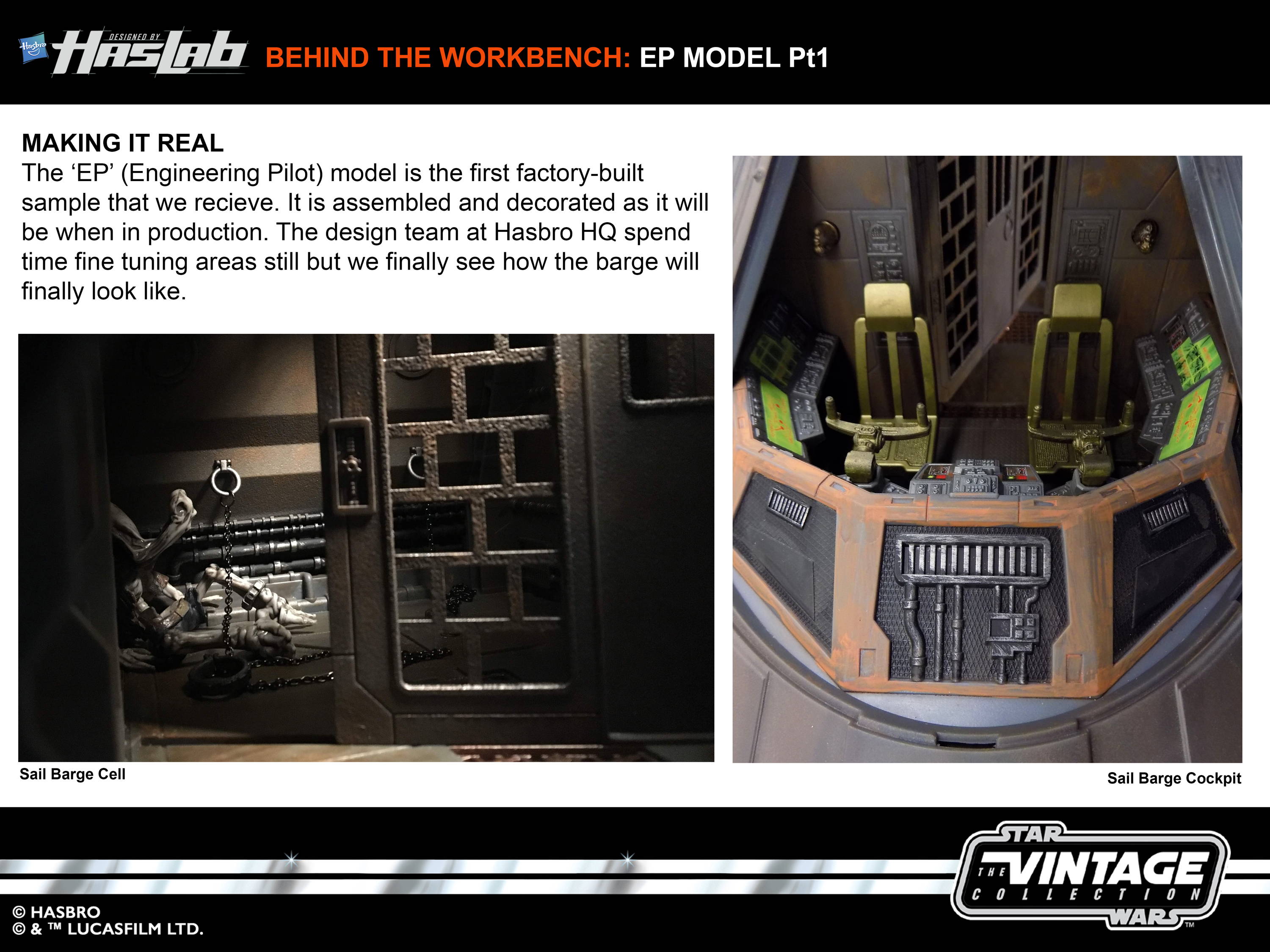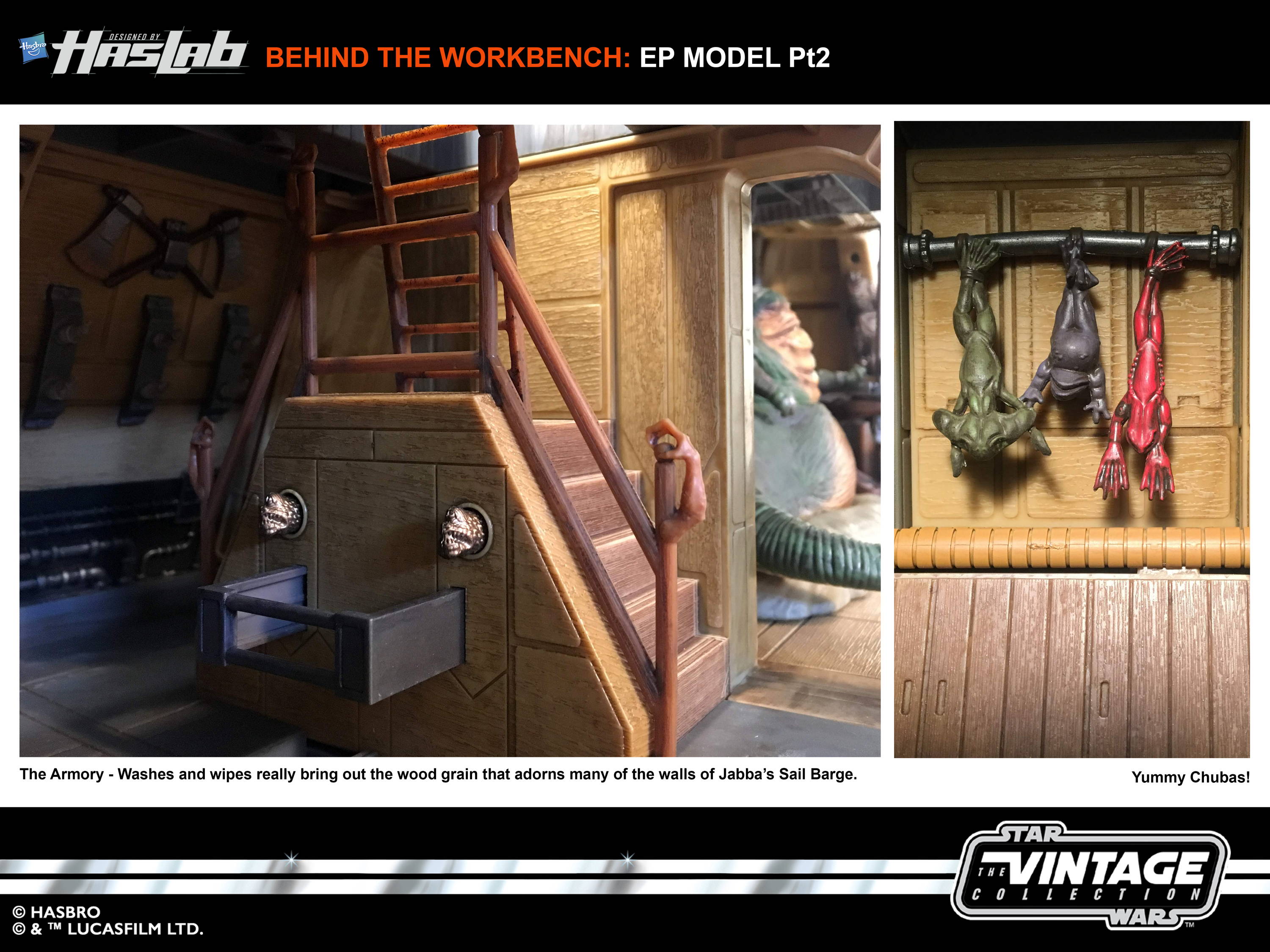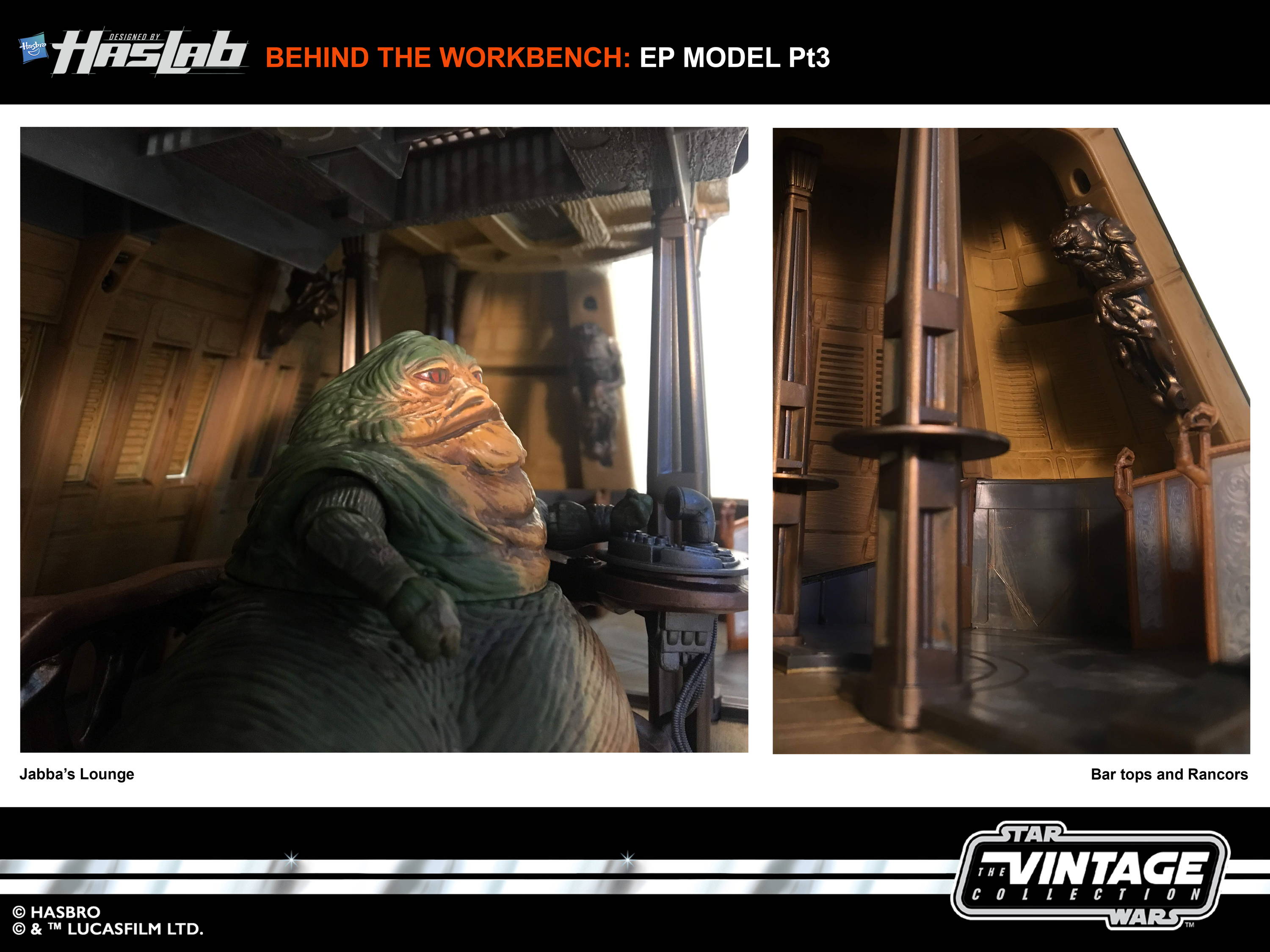 ---
We're also deep into interior and exterior packaging development. We are constructing and testing our interior packout, so the barge is easy to access and also protected for when it is shipped to you. We're implementing a new way to open the box using tabs instead of glued and taped edges. This allows easier access to the barge. Instead of sliding it out of a traditional box, you "unwrap" the barge, revealing the accessory tray, polystyrene protected hull, Jabba figure, and the exclusive YAK FACE on Power of the Force cardback with collectable coin! See images below from the interior and exterior packaging development.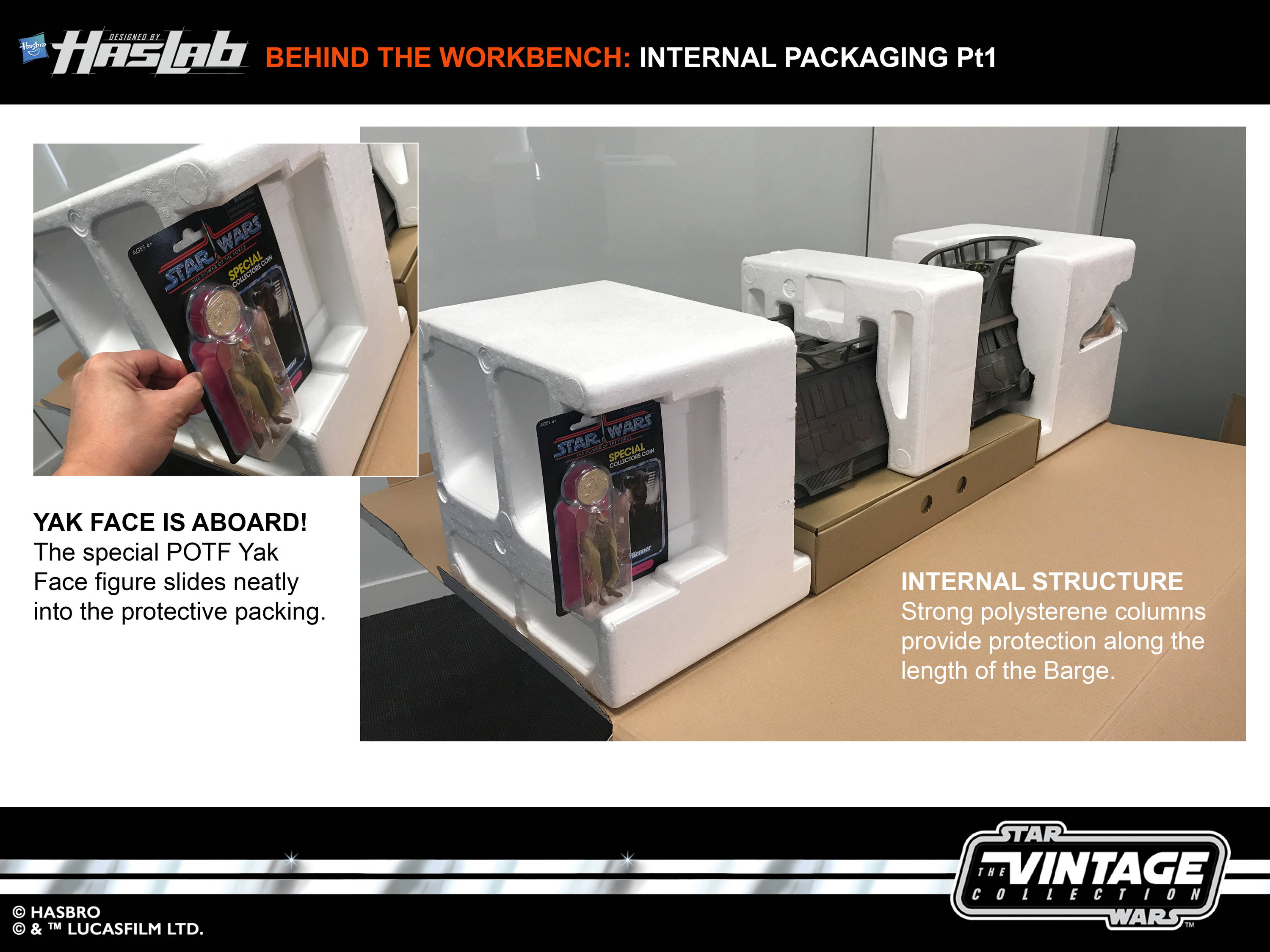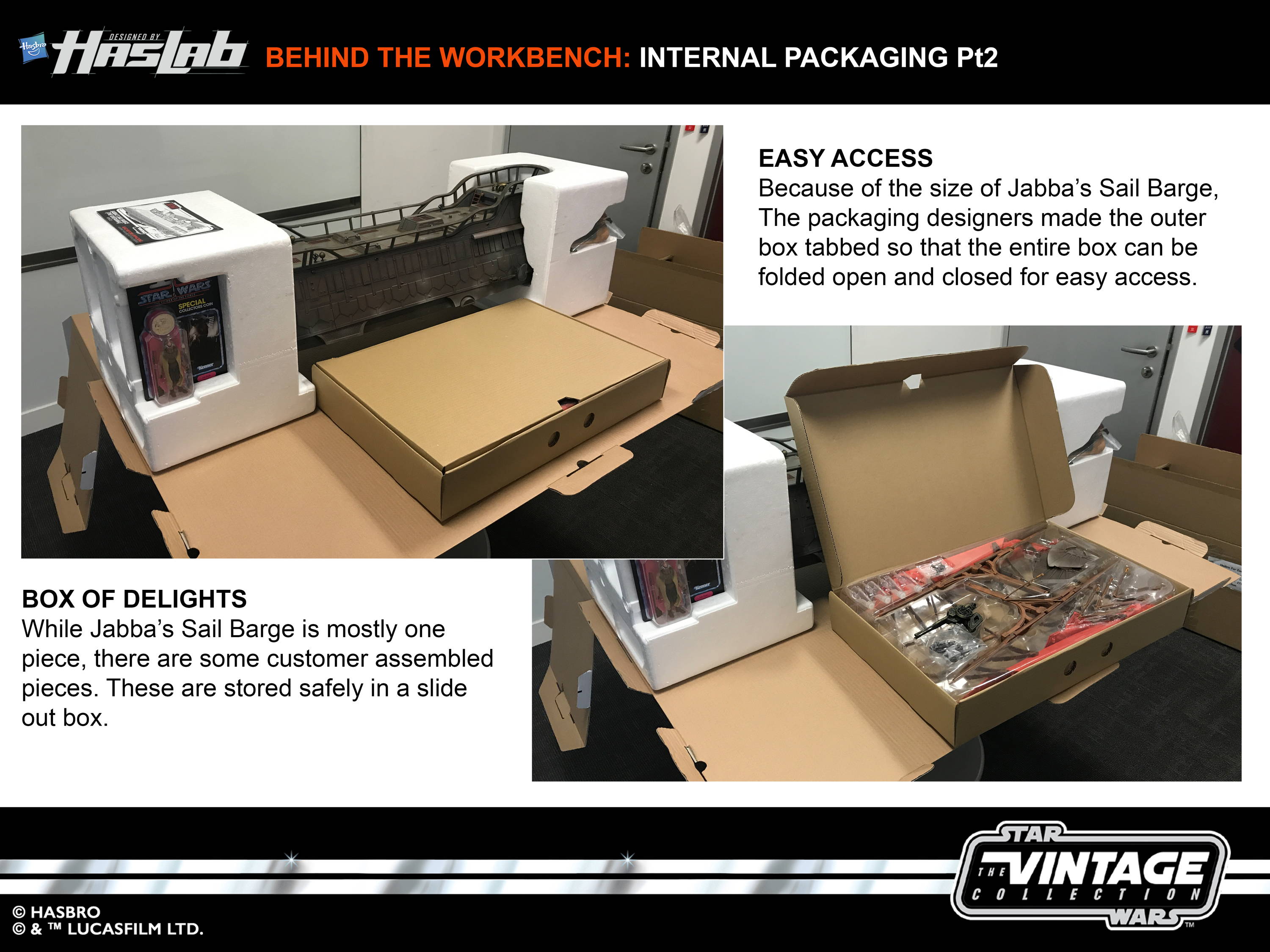 ---
Now, without further ado, the moment you've all be waiting for: final packaging!

---
Below, view the top, bottom, back, and sides of the package which are equally great and really showcase the barge's internal details and pay tribute to the heritage of The Vintage Collection. Originally, we wanted to print the box in traditional vintage form, using a sticker label on the corrugate box. However, the box was too big, and we were afraid of wrinkles and crooked labels.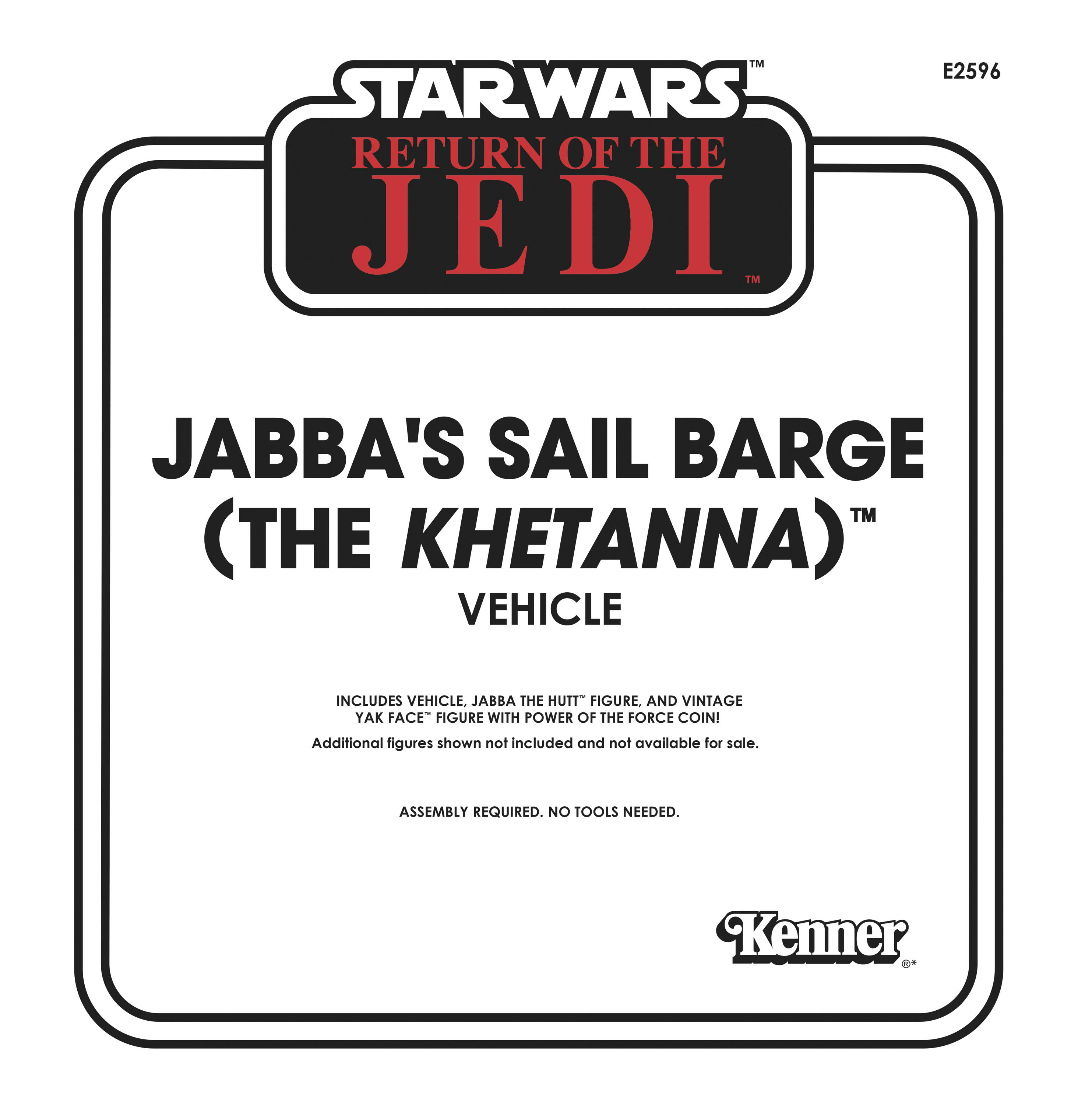 As a final gift, check out this PDF* that contains a 3D, interactive example of the packaging, so you can experience the magic our designers conjured up designing the package.

That's all for now, super fans. Check back for the next update in early 2019, right before the barge ships.

Happy holidays, and may the Force be with you!

*If you are having trouble opening the file, please follow these instructions:

Windows Users: In Adobe, with the PDF open, click: Edit > Preferences > 3D & Multimedia > Enable 3D Content. For Macs, you'll find preferences under the Adobe menu.


Check back for more updates from HasLab.